'Home, Sweet Home', 54° North Festival, Hull
01 March 2003 to 01 April 2003
The photo installation Home, Sweet Home was commissioned by the 54° North Festival in Hull, United Kingdom.
Hull train station, Hull, England (UK) 1 March - 1 April 2003.
The installation consisted of six images with texts taken from interviews made for the documentary film Velkommen hjem (Welcome Home), directed by Trond Kvist in 2002 and produced by Piraya Film A/S.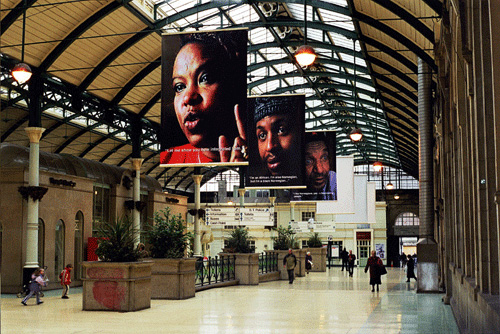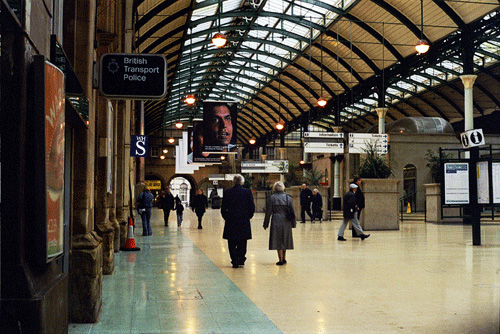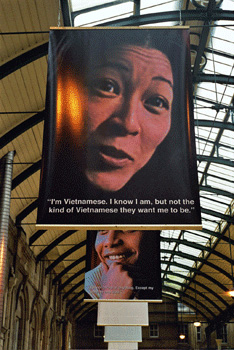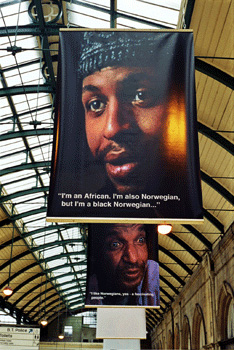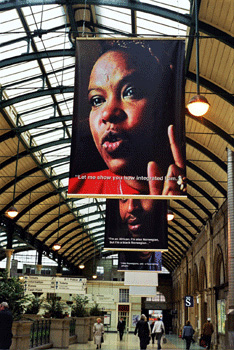 "The fear of freedom is greater than the desire for freedom." "I'm Vietnamese. I know I am, but not the kind of Vietnamese they want me to be." "I'm African. I'm also Norwegian, but a black Norwegian…" "Let me show you how integrated I am…"