'Transmission', Geometry of Now, GES-2, V-A-C foundation, Moscow
20 February 2017 to 27 February 2017
Geometry of Now is curated by Mark Fell for the V-A-C foundation, Moscow. Exhibition and live events, talks workshops and panels.
Transmission is a new 23 channel audio installation specially made for the space at GES-2 with spacial audio software by Tony Myatt.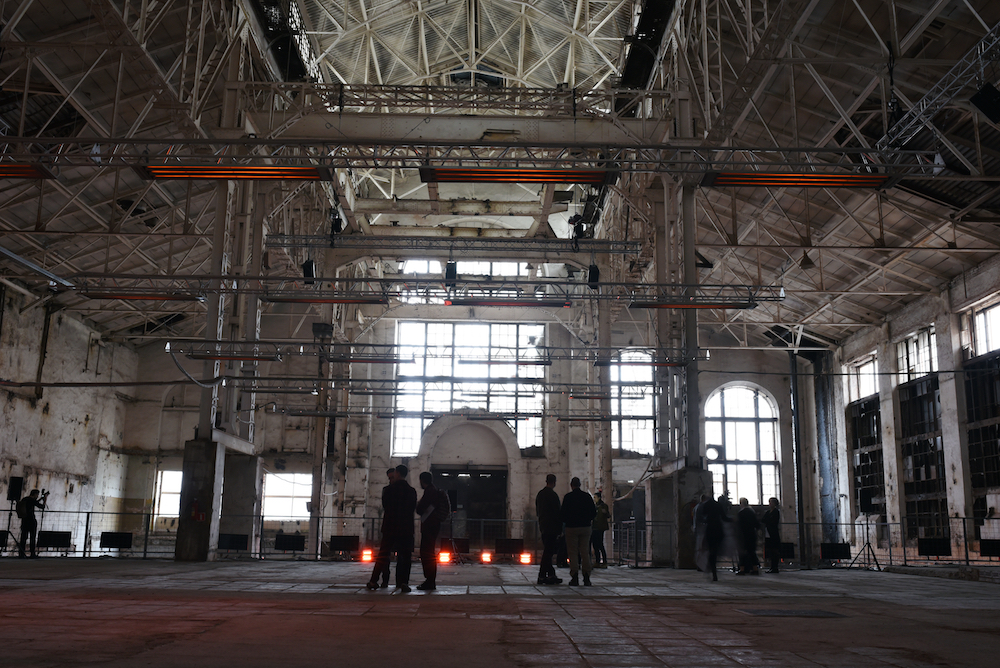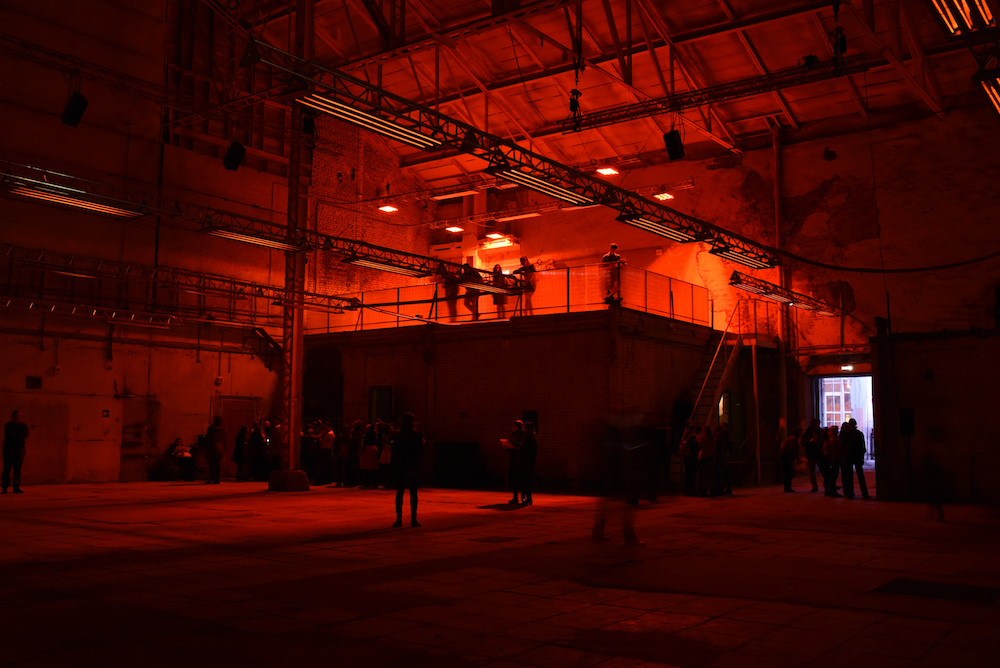 Artists: Ryoko Akama Danil Akimov Oren Ambarchi Edward Artemiev Dasha Birukova RP Boo Alexey Borisov Georgina Born Thomas Brinkmann Dmitry Bulatov Theo Burt Ivan Bushuev Christophe Charles CoH Crys Cole Inga Copeland Charles Curtis Dubblestandart Valentin Dyakonov Equiknoxx Errorsmith Luke Fowler Gleb Glonti Jacqueline Kiyomi Gordon Will Guthrie Russell Haswell Carl Michael von Hausswolff Florian Hecker Fielding Hope Kozo Inada Philipp Ilinskiy Jlin Vasily Kandinsky Sergey Kasich Karina Kazaryan Alexander Kislov KTL Kurvensсhreiber Okkyung Lee Sonya Levin Andrey Logutov Bruno Martinez Dmitry Mazurov Richard McMaster Paul Modler Mumdance Tony Myatt Markus Noisternig Stephen O'Malley Andrey Parshikov Lee Scratch Perry Pita Eliane Radigue Katia Reshetnikova James Richards Ripatti Carol Robinson Sergey Sapozhnikov Hannah Sawtell Alexander Selivanov Anthony Shakir Boris Shershenkov Adrian Sherwood Olga Shishko Richard Sides Laurie Spiegel DJ Sprinkles Vasily Stepanov Alexey Tegin Maria Teriaeva Terre Thaemlitz Rian Treanor Salome Voegelin Keith Fullerton Whitman Jana Winderen
from V-A-C website:
V-A-C Live is proud to launch its future Moscow home GES-2, with GEOMETRY OF NOW, an investigation of sound through site-specific interventions in the space of the former GES-2 power station.
The project will feature a series of installations reclaiming the raw structures within GES-2, an interdisciplinary lecture and workshop programme developed around topics in sound art studies and performances that reconfigure its architectural space.
"For me the most interesting aspect of the space, an imposingly beautiful pre-Soviet power station, is its temporal physiognomy: a site of discontinuity between deconstruction and reconstruction. The building as active process, as opposed to passive object, challenges our basic assumptions about it being a mere container of 'space', as a hypothetically inert primitive lacuna or pause. These are sonically redrawn as intersections between an indefinite number of dynamic contexts; the place where possible histories and futures interrogate one another in a play of reciprocal disturbance." – Mark Fell